Click here to learn more about the Automatic integration with Contact Form 7 or Divi.
In this tutorial, we'll see how we can manually integrate the Date and Time Picker with a text input field by using the CSS Selector.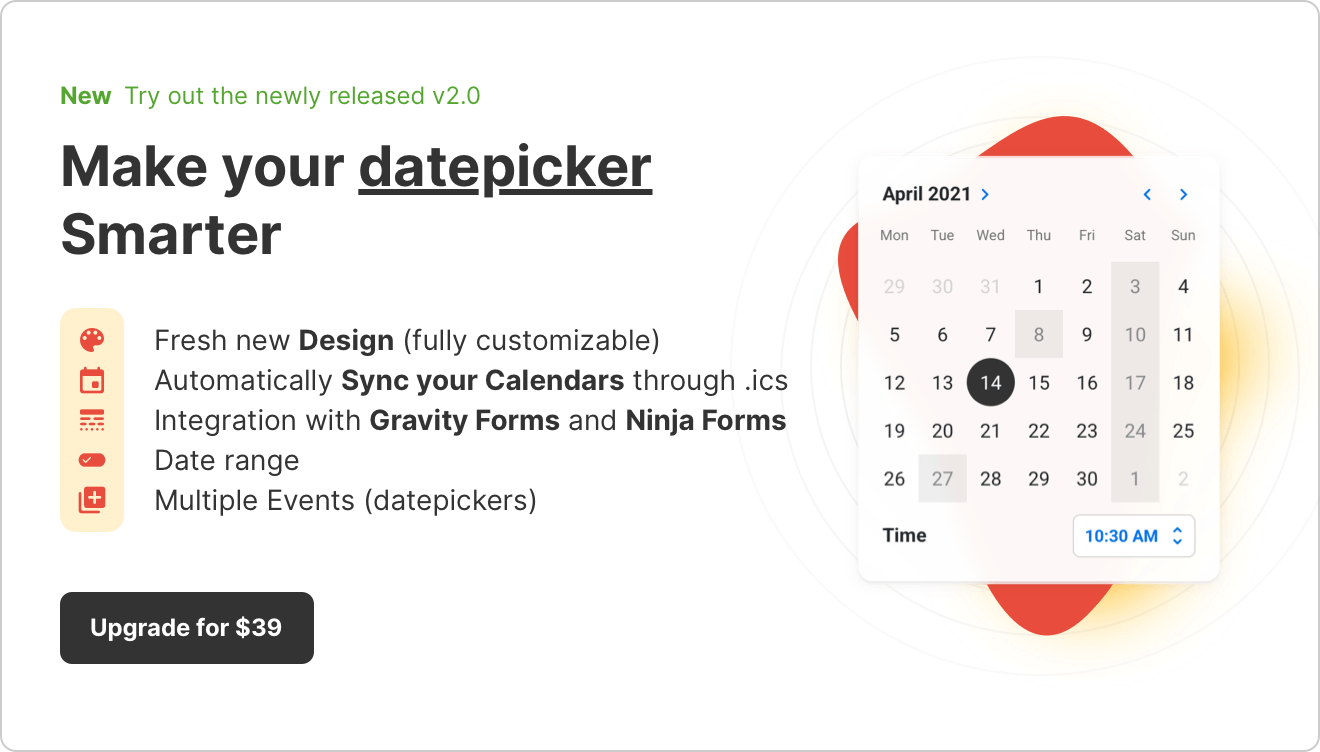 1. Create a new Event in Input WP
Go to the Input WP → Add New.
Input field Title. Then, select the Type.
Adjust any specific settings for the Date and/or Time Picker.
Once selected, click Publish.
2. Copy the CSS Selector
Go to Input WP → Integration
Copy the CSS Selector → Click Save (You can update the CSS Selector too. Make sure you use the dot "." before the new name).
3. Paste the CSS Selector
Locate the input field you would like to integrate with.
Paste the CSS Selector into the field's ID. It should look like class class:CSS-SELECTOR
That's it! You've successfully turned an input field into a date picker.